John Patterson, MSP, PCC, CPC
Career & Life Coach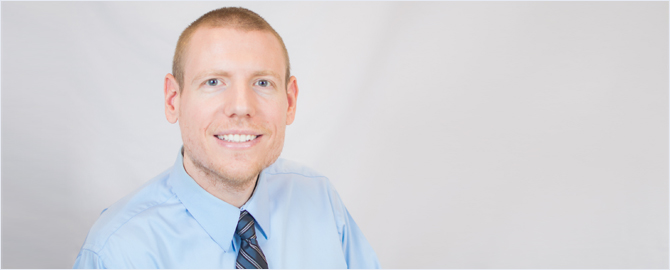 Education
Career exploration and transition, business marketing, burnout, and work-life balance

Life coaching including help with self-confidence, accountability, and getting "un-stuck" in life

Other life topics such as relationship issues, fitness/health motivation, budgeting, etc.
Biography
A native of Arizona and a coach for over six years, my job everyday is to help clients with their deepest and most important needs in life – career, personal, or otherwise. My coaching style is logical and pragmatic, and I pride myself in being a genuine, authentic, and down-to-earth coach. I won't tell you to "just be positive" or try to sell you on a five-step plan for a happier life that only I know about. What I will do is help you find a solution to whatever problem you are facing, simple as that. Most of my free time is spent with my spouse Sheila, our two cats Kitty and Spock, and the occasional friend or two, with most of my personal values centering around being a great husband, friend, and of course coach.
Core Values
Authenticity
in the way I conduct myself and in my coaching. 
Empathy
in my communication and in relating to clients. 
Honesty
in how I present myself to potential clients and ensuring they don't retain my services without all the information they need. 
Practicality
in my methods for helping clients solve problems in order to reach a more fulfilling life.
Ideal Client
Everyday people struggling with the career aspect of life such as job choice and career progression.  Motivated individuals who value open-mindedness, accountability, and constructive feedback.  Clients who feel "lost" or in a "rut" and need to regain their focus and fulfillment.